Our Polite Pooch Program consists of a series of classes to systematically take you step by step from beginning manners for the average family dog to the necessary skills to prepare your dog for a therapy dog evaluation or service dog public access foundations.
Group classes are a fun and economical way to work with your dog. All of our classes employ positive reinforcement and clicker training for working with your dog.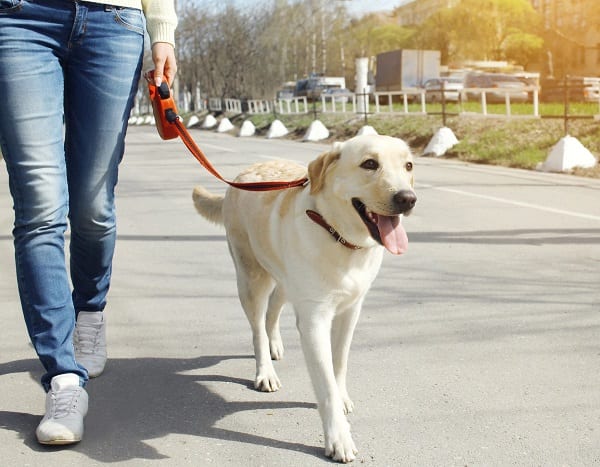 Polite Pooch 1 and Manners and More Classes
Polite Pooch class is the perfect place for the average family to begin with a new adult dog, or older puppy to learn basic manners such as sit, down, heel, wait, stay, focus, etc. You will learn to communicate with your dog, and build a positive relationship.
We use an Open Enrollment system for Polite Pooch 1. Classes are ongoing at specific days and times, allowing you to purchase a class package to meet your needs and budget. Come as often as fits your schedule. Sign up and start the SAME DAY!
Benefits:
Start right away! No need to wait for a new class – which may be WEEKS away!
You can go on vacation without "missing" a class, since class topics can be taken in any order
You and your dog progress at the rate that works for you – multiple levels of the exercises are presented in the same class
Attend any of the Polite Pooch 1 classes, or Manners and More classes – in either location – you are not locked in to a specific time or place
Please verify and sign in for each class you want to take- due to the open enrollment system, classes may be cancelled, or full - which can vary week to week
4 Lesson Pack + Video Access - $135
expires after 2 months
6 Lesson Pack + Video Access - $180
​​expires after 2 months
8 Lesson Pack + Video Access - $225
​​expires after 3 months
10 Lesson Pack + Video Access - $260
​​expires after 3 months
12 Lesson Pack + Video Access - $310
​​expires after 4 months
14 Lesson Pack + Video Access - $350
​​expires after 4 months
16 Lesson Pack + Video Access - $385
​​expires after 5 months
18 Lesson Pack + Video Access - $ 415
​​expires after 6 months
20 Lesson Pack + Video Access - $440
​expires after 6 months
Single Class - $40 (Go to "classes" on calendar to choose single class option)
Class Programs of 8 and more include treat pouch
​Class Programs of 14 and more include option of moving up to PP2/CGC Class for 6 class credits
The class structure is such that each student chooses which skills they want focused help with, and is allotted a segment of time to use the entire training space with the instructor's full attention - with other dogs on the sidelines relaxing on their mats or working a puzzle. Polite Pooch Class credits are valid for Manners and More Class
Depending on the number of students in the class, each dog team gets two or three 10 minute segments of time to work. Manners and More can be used for tricks, basic manners, agility skills or booklet testing. Max enrollment: 3 dog teams per night.
Manners and More slots are only available to students already enrolled in a program. Puppy or Polite Pooch credits can be used for Manners and More time. Students in other classes, such as CGC, Tricks, Agility, etc. may purchase Manners and More sessions.
Sign in for Manners and More is required a minimum of 4 hours prior to start time. If there are no sign ins, the class will be cancelled for the evening. Please plan ahead so we can be prepared.
If you have aspirations of doing therapy work with your dog in the community, Polite Pooch 2 is on that track. This class for dogs working on the "Junior High" level of our Polite Pooch curriculum and above, AKC Canine Good Citizen Testing is offered as a part of this class.
If you are considering owner trained - service dog work, then the CGC test is a mandatory part of our service dog track. Polite Pooch 2 is a traditional 6 week class.
New classes begin every 2 months. Visit the Class Calendar page to find the next start date.
This class is for teams working on the "Undergrad" level of our Polite Pooch curriculum and above, dogs who already have a CGC and are working for CGCA, or CGCU. This class is repeatable: we alternate between AKC Community Canine and AKC Urban Canine Testing, APDT Masters and Doctorate level exercises, and Public Access type exercises.​
This class meets in public locations to practice around typical and unusual distractions. If you are considering owner trained - service dog work, then this class is a mandatory part of our service dog track. Public Polite Pooch 3 is a traditional 6 week class. New classes begin quarterly. Please visit the Class Calendar page to find the next start date.
A Therapy Dog - therapy dog is a well behaved family pet who is invited to do community service visits with his/her handler by invitation. These invitations come from schools, libraries, nursing homes and hospitals.
A good therapy dog is friendly, approachable, and interested in meeting new people. He / she should not be fearful anxious, nor reactive to dogs or other animals, nor overly excitable.
There are several nationwide organizations that evaluate therapy animal teams. We use Pet Partners. See www.petpartners.org for evaluation requirements and program details.
Therapy dogs are only allowed in public places by invitation for a specific purpose or program.
A Comfort Dog is a special type of therapy dog who, with his/her owner has completed more intensive training in situations that could be traumatic and emotional. To become a Comfort Dog Team, or Crisis support Team, you must first be a successful and active therapy dog team in general situations for one year first. For more information about Animal Assisted Crisis Support, see HOPE AACR at hopeaacr.org
Are you interested in volunteering? Do you want to help your community by sharing your well behaved, social, happy dog with others?
While we do not have an exclusive "therapy dog class", our Polite Pooch classes are designed to guide you and your dog in a logical progression from beginner family pet manners to appropriate public manners leading to successful therapy dog evaluation.
A Service Dog- A Service Dog is a dog that has had extensive training to behave appropriately in all types of public situations, AND has been specifically trained to perform a task for a disabled handler that the handler can't do, or has great difficulty doing.
In general, this is a commitment of at least 120 hours of training in the course of six months, but in realty a service dog is constantly "in training" as they are always encountering new challenges when performing work in public.
Unlike a therapy dog, who is focused on many people, a service dog should blend into the background, ignore other people, and focus on the handler and his/her job.
Currently, the ADA allows owners to train their own service dogs. If you have a disability recognized by the ADA and are looking for help to train a service dog, we offer coaching to do so. The Polite Pooch Program is a great place to start as our classes build up to training in public areas.
While dogs are the animals most frequently used in Pet Partner Animal Assisted Therapy, we do test other species as well. Rabbits, cats, guinea pigs... even mini horses or donkeys, llamas and pigs can be Therapy Animals! To become a Therapy Team, you must take an onsite class seminar or the online course through Pet Partners, then schedule a Team Skills and Aptitude Evaluation. Find out more about this program from the official Pet Partners website www.petpartners.org
We offer Skills and Aptitude testing on a quarterly basis: in March, June, September, December.