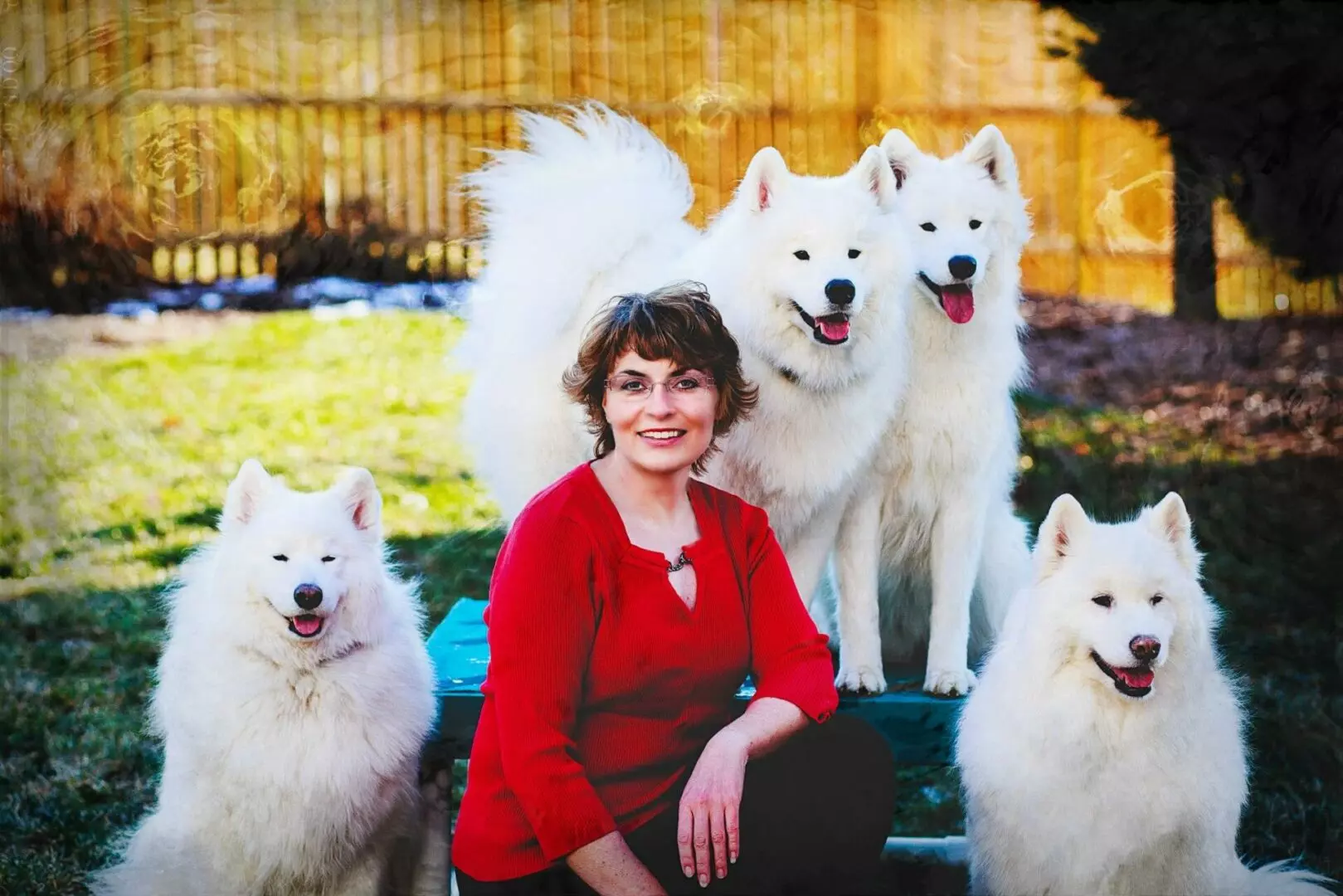 Owner, Founder, Lead Trainer, Behavior Modification Consultant
I have always loved the companionship of animals, from dogs, to cats, to bunnies, parakeets and gerbils; and have had one or more at any given time since childhood. Pets can teach us so much about helping others, seeing humor in situations, and teach responsibility and compassion. Even though I have always had a menagerie of some sort, and loved my pets, I had never planned to be a dog trainer. What I did know, however, from a very young age, was that I would be a teacher.
From playing school to teaching middle school Spanish and English for 20+ years, my mission has always been to help others learn. When I first started teaching middle school Spanish at age 21, my principal said to me, "A great teacher can teach anything", and while at the moment I was dubious, (particularly in the area of Math….) it turns out he was quite accurate. My calling is to teach, as every hobby I ever had resulted in my teaching the topic to share that knowledge with others. I have gone from teaching foreign language and English to kids and teens, to teaching aerobics, martial arts, yoga, and other fitness classes to teens and adults, and now to teaching dogs; and more specifically to teaching PEOPLE to teach their dogs.
One thing I have found through teaching all of these diverse areas is that it isn't about the books, or the exercises, or even the dogs. It IS about empowering the PERSON, (YOU) to love and appreciate and understand the books, the exercise, and the dogs. After all, when I am not there, will the student still want to read the book, or do the exercise? Will you understand how to train your dog in a way that fits your family? I make it my goal to make my classes entertaining and engaging, so you can learn in a comfortable relaxed atmosphere. As a middle school teacher working with a wide variety of abilities, I have learned to successfully adapt to the style of the learner, and explain things so it is easy to understand and implement. This carries over to all my classes in all areas. As a teacher, I value education very highly and strive to bring you, my learners, the most up to date information and skills in an original and innovative way to help achieve your goals with your dog.
In my spare time, I stay connected with the schools even though I am not teaching officially. My four therapy dogs and I make several visits every week to schools, assisted living facilities, kids' camps, or wherever we are needed. I enjoy reading suspense novels when I am not reading training books, going to more training workshops and continuing to let my own dogs try out lots of new things, such as sheep herding, scootering, tricks, and agility, and inventing new classes for fun!
Of course, I am always looking to expand my knowledge base in new areas, like feline behavior as well as continue taking workshops and trainings with the best minds in the field of dog training, so I can share that with you.
Credentials and Experience
ACE Fitness Group Exercise Instructor - Certified since 1997
YogaFit Level 4 Certification
M.A.T. – Masters of Teaching – Aurora University, Aurora, Il
B.S. – Sed- Spanish Bachelor's degree in Secondary Education and Spanish – UW- Madison, Madison, WI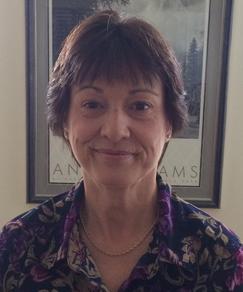 Trainer
Born in France, I spent my first 18 years moving an average of every 2 years and travelling around the world. With that life style, my family and I didn't get to know my relatives really well but I did relate to Uncle Mo. He and I shared a love for animals!! I always asked to play with his hunting dogs. I would spend hours sitting in their kennels petting and loving them.
My husband and I got our first dog shortly after we got married. Neither one of us had a clue of what to do with a dog, except love it. That was not enough!! Although we did everything wrong initially, we got one thing right. We quickly enlisted the services of a trainer and embarked on a journey that continues today.
My dogs and I have enjoyed competing in the sports of Obedience, Agility and Rally and have earned 22 titles along the way. I have also been involved in therapy work and have had 2 certified therapy dogs; my Standard Schnauzer, "Bandit" and my Doberman, "Ready".
Virginia has been our home now for several years and I am happy to be working with Lisa. She is a phenomenal instructor and so knowledgeable. I met Lisa in 2012 when I took "Raggs" to two of her classes.
Positive training with your dog builds a bond between you and your dog that is unbreakable. It makes your life together more enjoyable and fulfilling and gives your dog confidence. It provides an outlet for his energy by exercising his body and mind, which is essential for a healthy dog.
I strive to make training a fun and positive experience for both you and your dog. Perhaps you want to provide your puppy with the skills he needs to be welcomed during family outings and make living with him a pleasure or perhaps you want to explore fun activities with your dog or teach him tricks to entertain your guests. Whether your aspiration is to have a wonderful family pet, a therapy dog, or one who can be your partner in the fun sport of competition, I look forward to helping you attain your goals with your best pal.
Credentials and Experience
Because of the importance of keeping up with the latest training techniques in the industry, I continue to focus on my education by taking workshops, webinars and training classes offered by the best trainers in their fields of behavior and obedience. I have learned, and continue to learn, under great names such as Karen Pryor, Pat Miller, Susan Garrett, Linda Mecklenburg, Denise Fenzi, and Daisy Peel.
Pat Miller L1 Intern: Canine Behavior and Training; Graduated October 2016
Karen Pryor – Dog Training Foundations; August, 2016
Other
B.S. in Business Administration, Colorado State University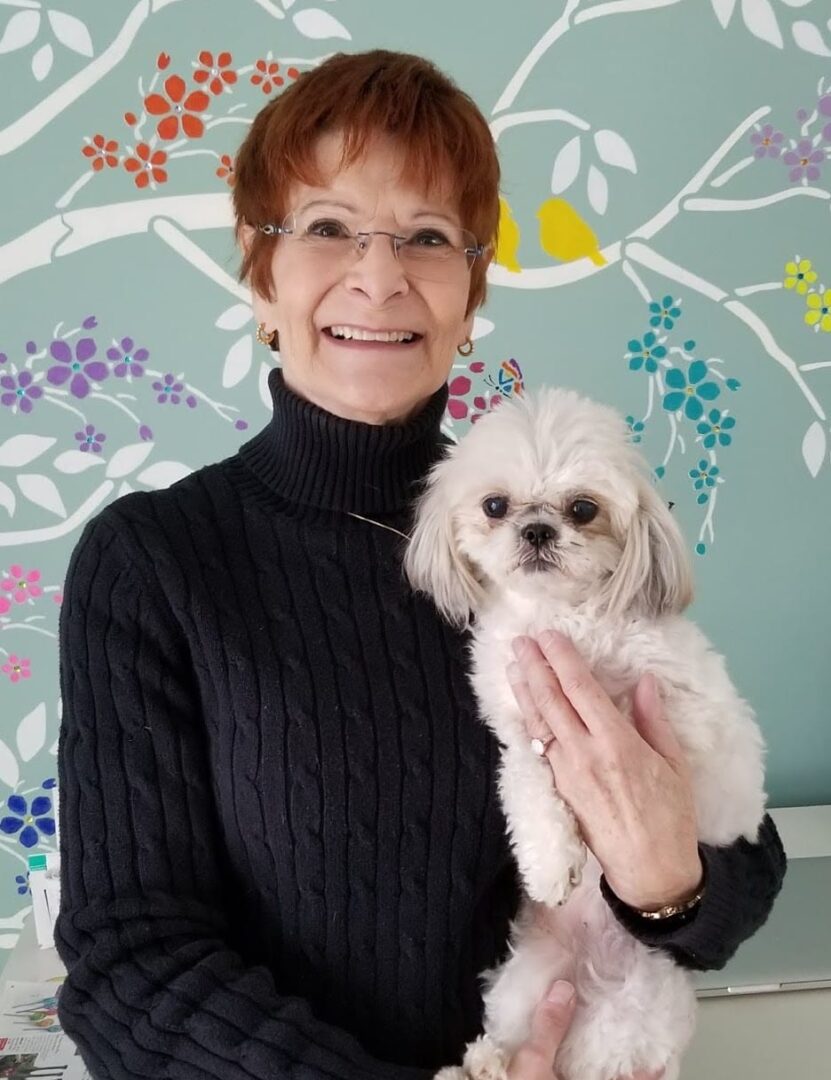 Training Assistant
I have been working with dogs in some capacity for over 40 years; about the same amount of time I spent teaching in Special Education and Fourth Grade. My first dog (1975) was a Siberian Husky named Loki. I was completely drawn into the whole dog show scene. One of my successive five Siberians (Tok) was shy and I was told that obedience training would give him more confidence for the show ring.
I enrolled in an obedience class and found my true calling! The bond with my dog that developed through training was so much stronger than as just a pet owner. I eventually quit the conformation ring to work solely on obedience trials. Tok eventually went on to be ranked fourth in the nation among obedience trained Siberians. The second Siberian I trained (Seth) was even better (as my methods improved) and ranked second nationally and won a High-in-Trial Award in his third obedience trial. That is quite an honor to win with a Siberian over other well-known obedience breeds like Border Collies, German Shepherds, Shetland Sheepdogs, and Dobermans.
Obedience training has changed over the years, with more scientific research pointing the way to positive reinforcement only. I wish this scientific evidence had been available 40 years ago! Using today's positive reinforcement training methods, I have the sweetest rescue dog in the world (Bijou), who loves her therapy visits to nursing homes and schools!
I have been teaching people how to train their dogs for many, many years because I absolutely believe that the human/dog bond is greatly strengthened by learning to work together. I have taught in classroom situations as well as in one-on-one private lessons. When owner and dog are truly dedicated to training, the results are magical!!
In addition to assisting in our classes, Lin currently does pet sitting for small dogs in her home. https://www.rover.com/sit/3046769656
Training Assistant
Liz has always been an animal enthusiast. Growing up on a farm, she was constantly surrounded by animals ranging from llamas and goats to cows and chickens. She showed sheep competitively for over a decade, and then taught young 4-Hers how to care for their own animals and prepare them for show. Still, her canine companions have always had a special place in her heart. Her love of dogs inspired her education in behavior and training and she is working towards her professional dog trainer certification. She believes training should be fun for both dog and human, and loves helping people strengthen their bond with their dogs. In her spare time, Liz trains and plays with her own pups, Raven and Falon.