Fitness Classes Are Fun with Your Dogs
Most dogs need a lot of exercise and mental stimulation to stay healthy and live a calm, anxiety-free life. A tired dog is a good dog! You can improve your pet's overall well-being and manners by providing them with plenty of engaging mental and physical challenges.
Have a portly pooch? Would you like your dog to reach more optimal health and fitness? Sign up for Phy Ed for Fido!
This isn't your old school gym class! This class is a quick paced circuit type class where you encourage your dog through various stations – performing exercises to build strength, flexibility, body awareness, balance. We use a combination of balance trainers, jumps, platforms to engage your dog's mind and muscles and prepare him for more traditional dog sports or activities, help him stave off boredom, and maintain general condition. Each class includes flexibility, balance, coordination and strength exercises with warmup and cool down.
Benefits of Phy Ed for Fido for the family dog
Puppies: builds confidence and encourages exploration
Desensitizes puppies to movement and unstable surfaces
Adolescents: tires your dog physically and mentally, so he does not engage in destructive behavior
Seniors: maintains strength and prevents muscular atrophy
Keeps senior dogs active with low impact exercise
Cross training can help prevent "weekend warrior" type overuse injuries
Bonding time with your pet
Portable: Can be done indoors or out!
Benefits of Phy Ed for Fido for the performance dog
Prevent performance related injuries
Shore up weak areas and muscle imbalances
Teach proprioception (body awareness) to avoid dropped bars in agility or slipping on contacts
Develop core strength to protect spine
Increase range of motion and flexibility
Purchase a Phy Ed Pass! Pre-pay for your Phy Ed Pass and come when you can!
3 session Phy Ed Pass = $110
expires after 2 months
6 session Phy Ed Pass = $200
​expires after 3 months
9 session Phy Ed Pass = $300
​expires after 4 months
12 session Phy Ed Pass =$390
​​expires after 6 months
Phy Ed participants must be good with other dogs and with people. Pooches also need to have nails clipped short to participate.
Bring treats, or treat sticks for low calorie encouragement, water, bowl, water, regular 6ft leash, plain buckle collar or harness.
Phy Ed for Fido Passes expire as listed above from date of purchase, and are non-transferable, and non-refundable. Phy Ed for Fido is a class for general fitness and is no way prescriptive. If your dog has a physical condition or preexisting injury, please consult your veterinarian before engaging in any activity, including Phy Ed for Fido
​These classes will be held at the WAPC location only - 190 Costello Dr.
Get Fit With Fido® Classes!
Taught by Get Fit With Fido® accredited instructor, Lisa Marino CPDT-KA, KPA-CTP, PMCT, CSAT, SDC and ACE certified Group Exercise Instructor
Want to get healthier and do a fitness class, but feel guilty leaving your dog at home? OR do you want to spend more time with your dog, then regret skipping your exercise session?
Well, no more excuses!!!
Get Fit With Fido® allows you to share your workout class with your dog! We incorporate strength, balance, and cardio interval exercises for your dog with exercises for you! We can get you both moving.
An additional benefit of Get Fit With Fido®: The challenge of learning new behaviors will tire your dog out mentally as well as physically, leading to calmer behavior at home.
This program is designed to be safe and effective for both canine and human.
Physical activity is a necessary component to a healthy body for dogs and humans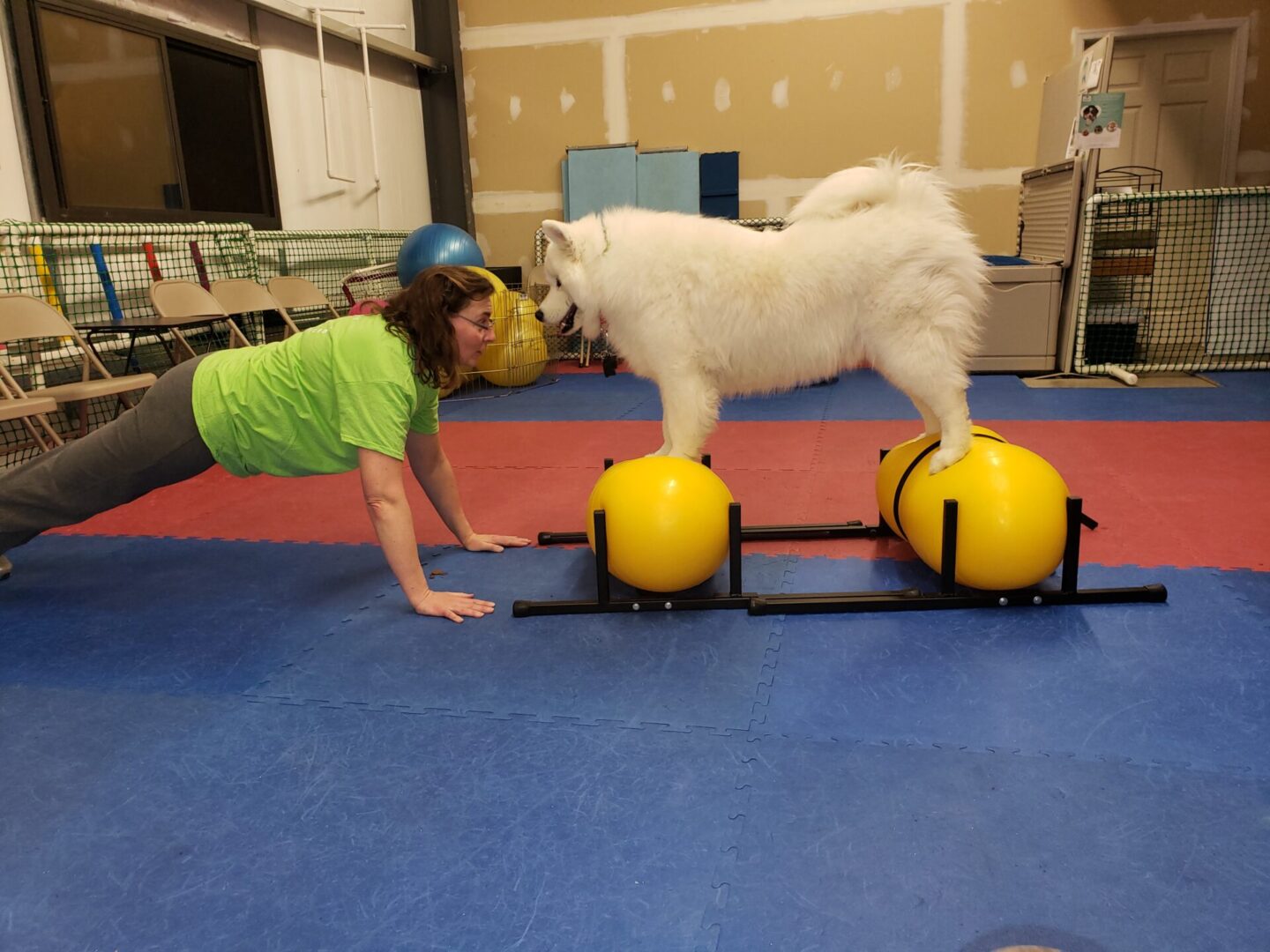 Get Fit w/ Fido single class - $40
expires after 2 months
Get Fit w/ Fido 3 Pack - $110
expires after 2 months
Get Fit w/ Fido 6 Pack - $200
expires after 3 months
Get Fit w/ Fido 9 Pack - $300
expires after 4 months​
Yoga, with dogs!
Yoga poses and stretching for you, and manners and mild stretching exercises for your dog.
This is a gentle, beginner yoga class that incorporates some basic obedience work and stretching for your dog, too. We end with doggy massage and a mindful meditation to calm the canine and human.
Bring treats, water, mat or beach towel for dog, yoga mat , water for you.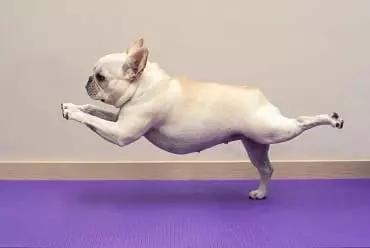 Fitness Class Package Credits can be applied to Get Fit With Fido or Doga!
Classes for Fun and Enrichment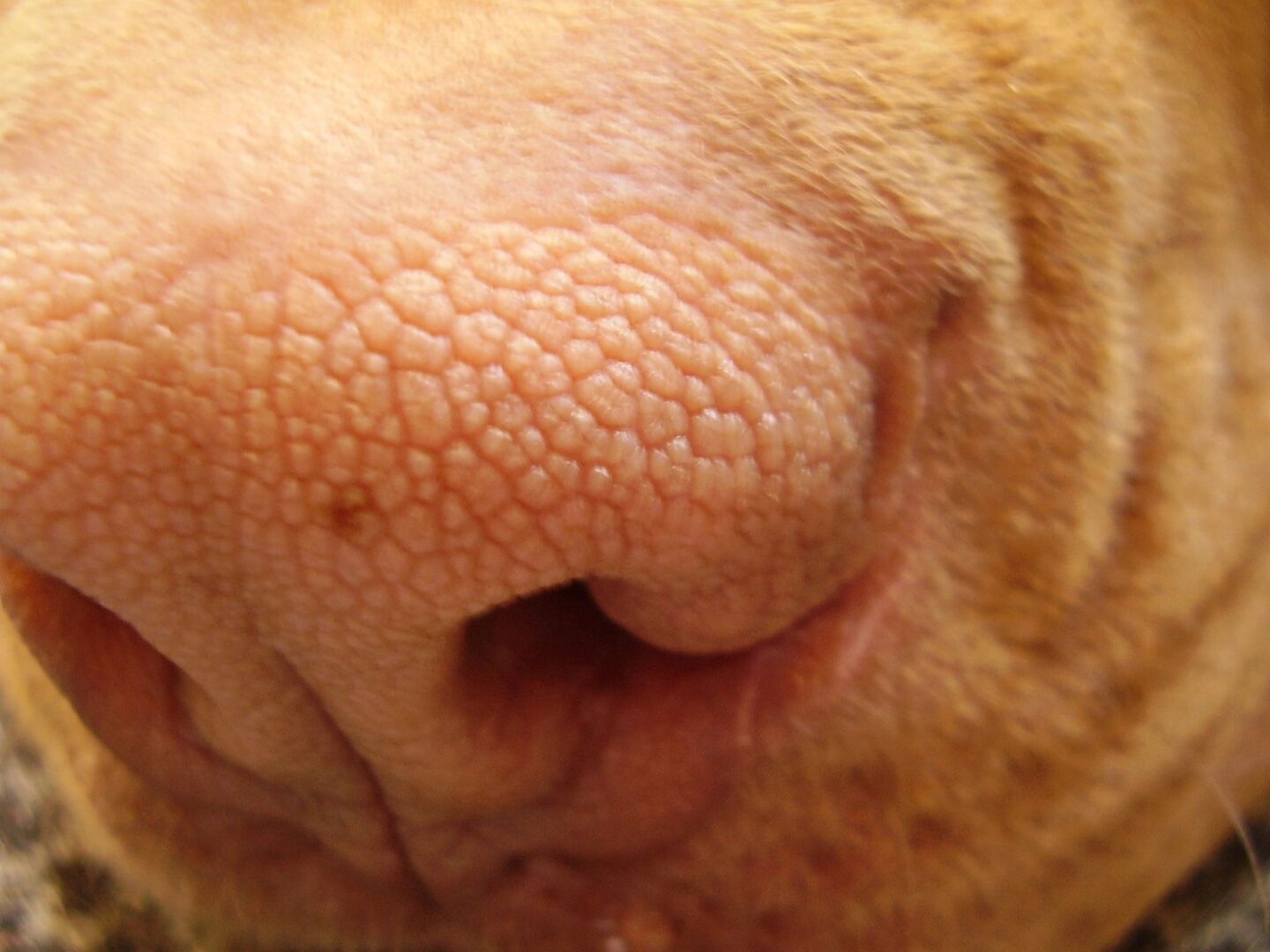 Sniff It! Fun Scent Games
Fun Scent Games is a class designed to strengthen your dog's most important sense; his nose! In our Level I class, your dog will sniff for food hidden in boxes and other places. As your dog progresses through the course, it will learn to find specific items. You'll be amazed at how greatly your dog will learn to use its keen sense of smell! This class helps build confidence as the dog learns to trust his nose! As a bonus, sniffing mentally tires your dog, and builds confidence!
Dog Ball / Treiball Foundations
Treibball is a new, positive-reinforcement sport for dogs of all ages, and sizes, who love to play chase games or who just love to herd. It's great fun for any dog who needs a job, or any herding breed that doesn't have a flock! Playing Treibball uses a combination of classic obedience and herding cues. The game consists of your dog working off-leash and obeying your cues. Your dog uses his nose or shoulders to drive eight balls into a goal within 10 minutes. It is a fantastic way to exercise your dog in a low impact way, and also teaches obedience cues at a distance!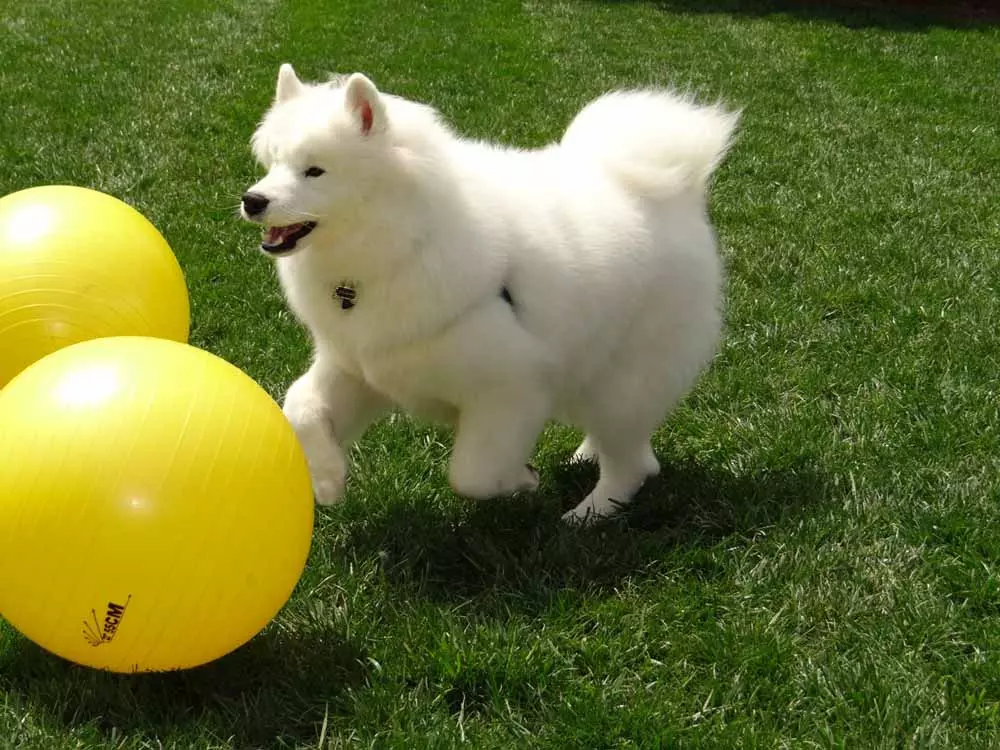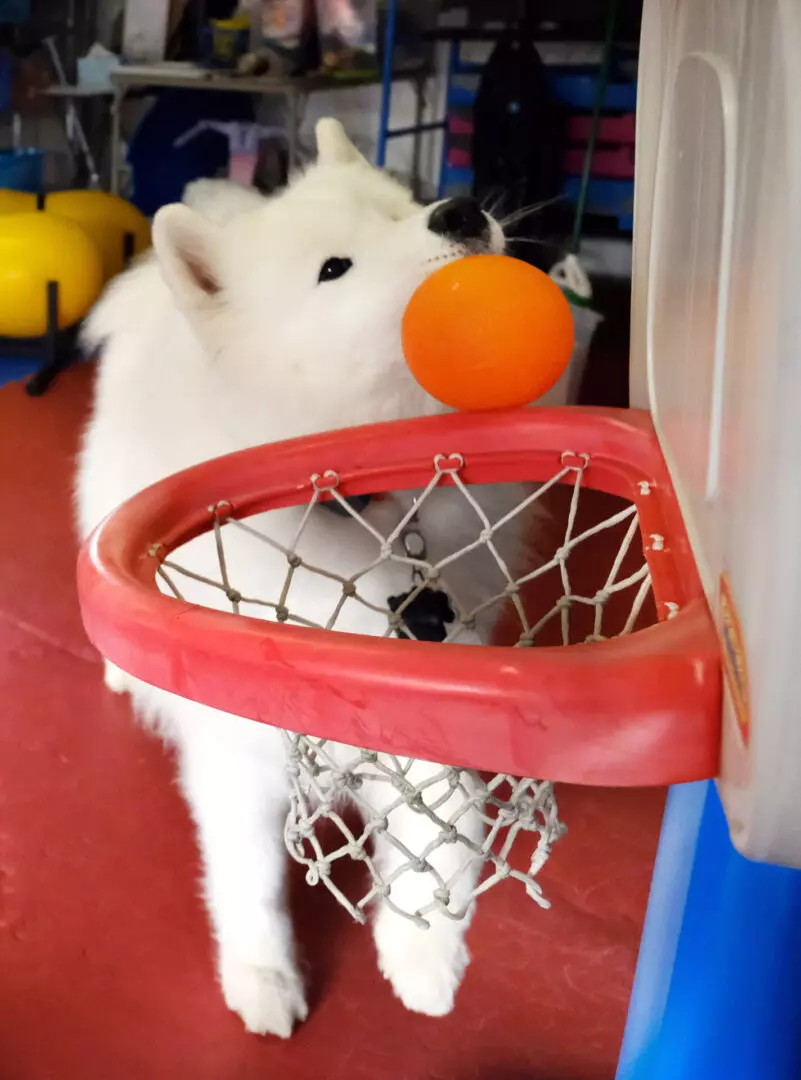 Canine Circus Tricks – 3 levels
Our beginner tricks classes incorporate the Novice and Intermediate level tricks from Do More With Your Dog, (enabling you to earn a Trick Dog Title) along with some creative choreography to develop a little Circus themed routine! The second class teaches tricks from the Intermediate/ Advanced category, and the Expert class uses tricks from the Expert category.
Tricks are taught primarily through capturing and shaping. This class is a super way to build confidence in your dog. You can earn Titles from DMWYD and even AKC!
Exploration of Agility FUNdamentals
This class helps build confidence on some of the beginner Agility equipment and is all about fun – dogs get to acclimate to  tunnels, jumps, and contact trainers and learn to follow simple sequences and handler directions.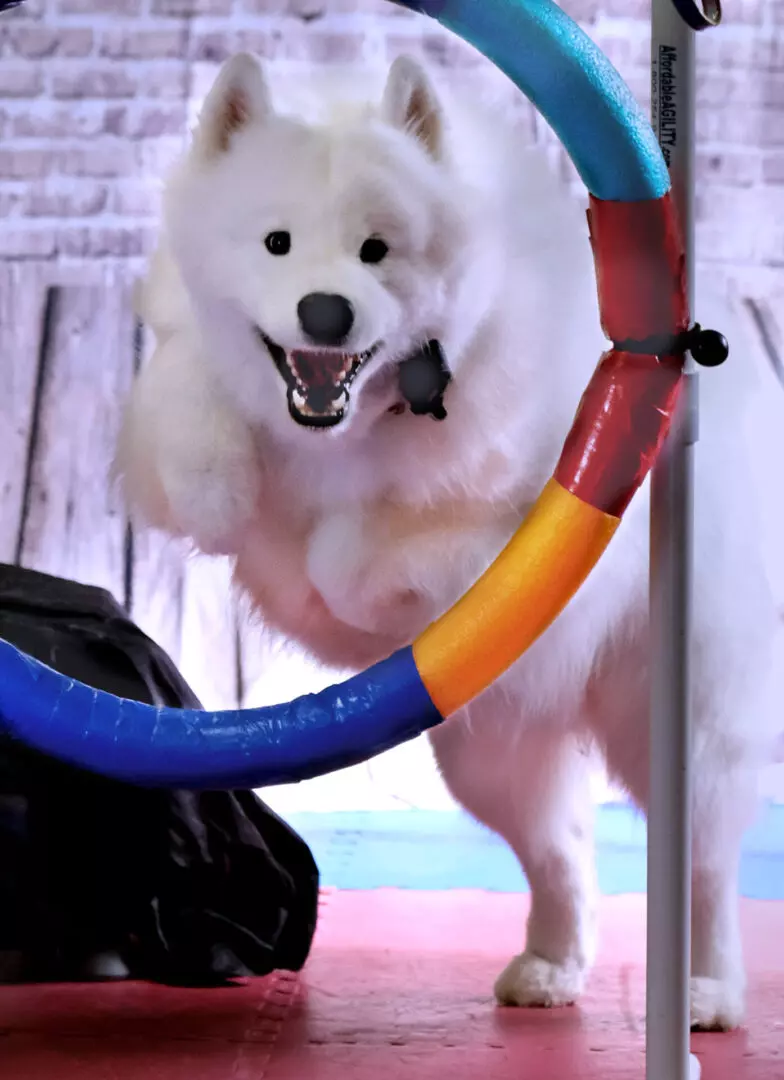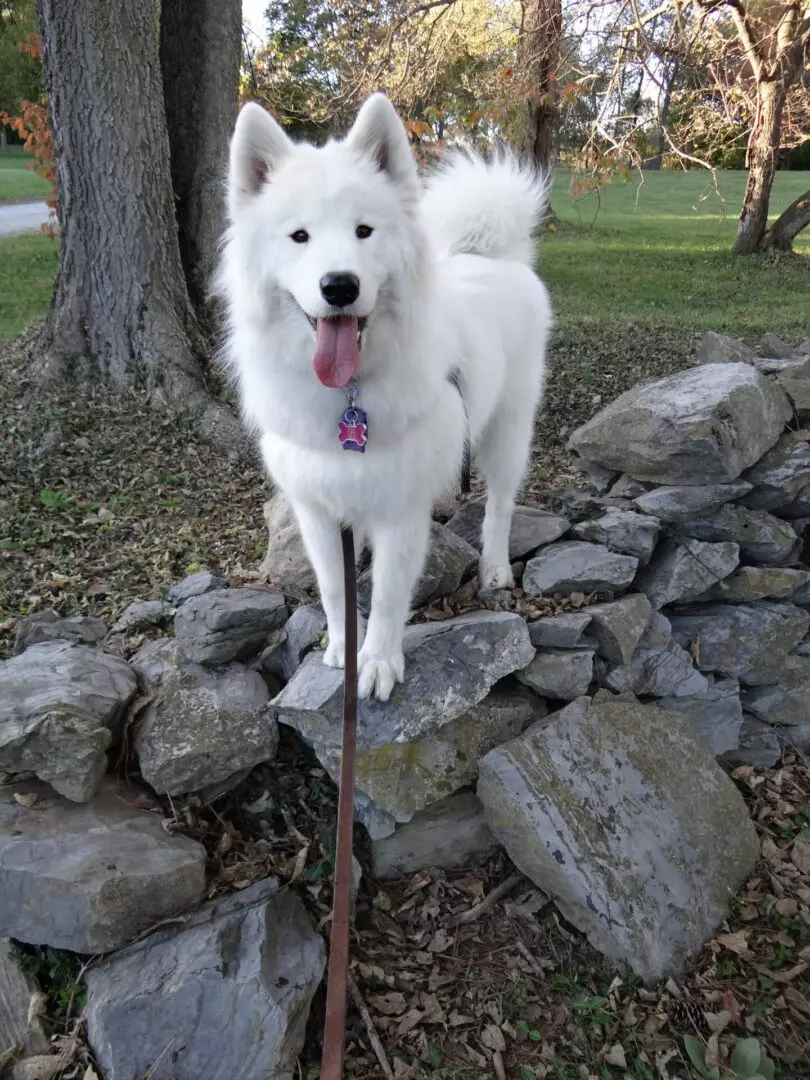 Barkour is Dog Parkour, a new sport based on human Parkour. It combines running, climbing jumping, and exploring obstacles found in the environment. It is often referred to as "Urban Agility". There are several levels of titling available through the International Dog Parkour Association.
This class is for anyone brand new to conformation - or "showing".  This is for anyone who wants to try showing their own dog successfully in the show ring but feels a little intimidated or nervous about trying it on their own. We will cover how to enter a show, read a schedule, proper grooming tips, equipment and tools, what to expect in judging procedure, how to present your dog in his best light, and how to calculate "points" towards AKC Championship,in addition to training the dog to stack (stand properly) and gait (move around the ring) with confidence, - all taught positively.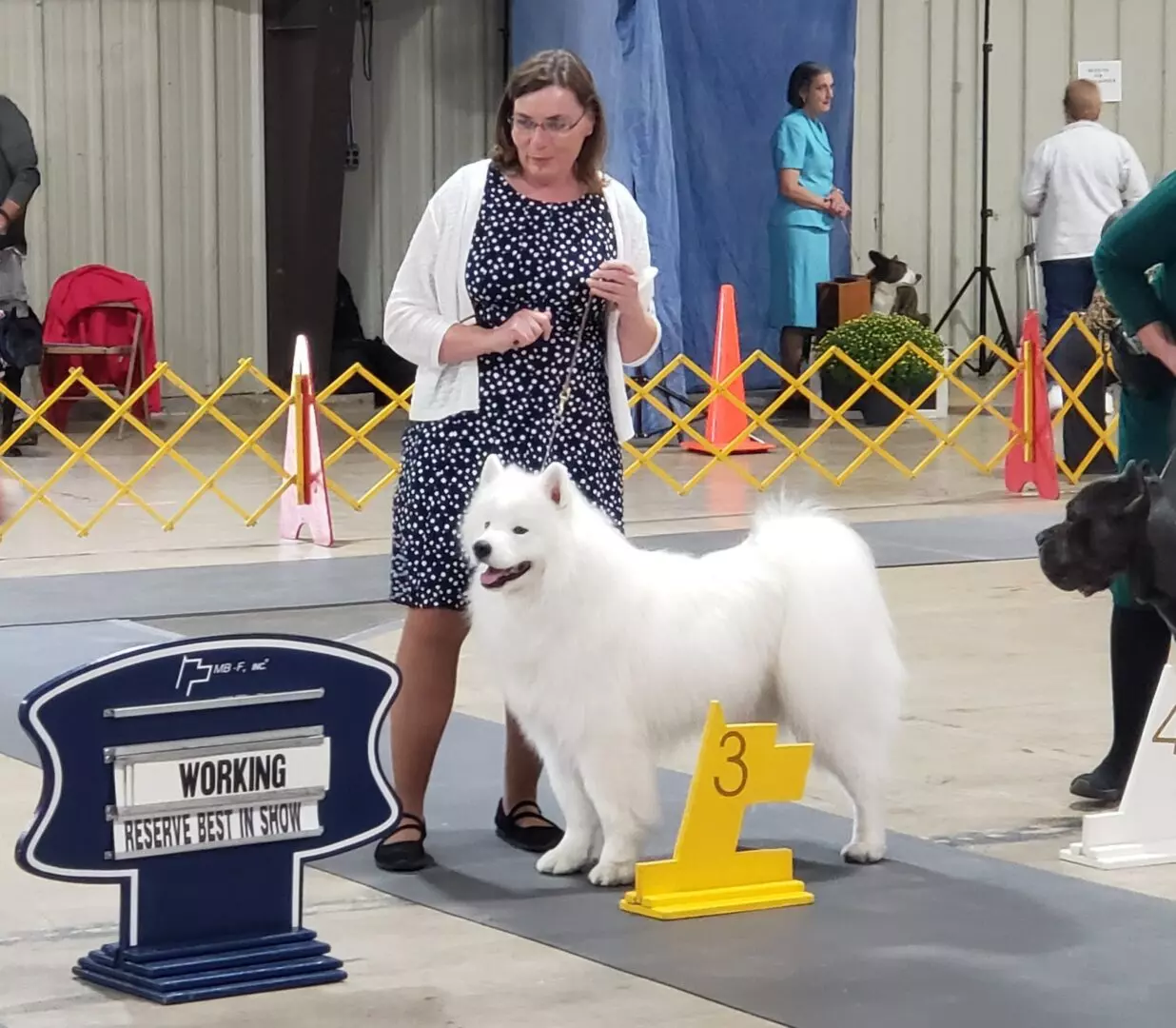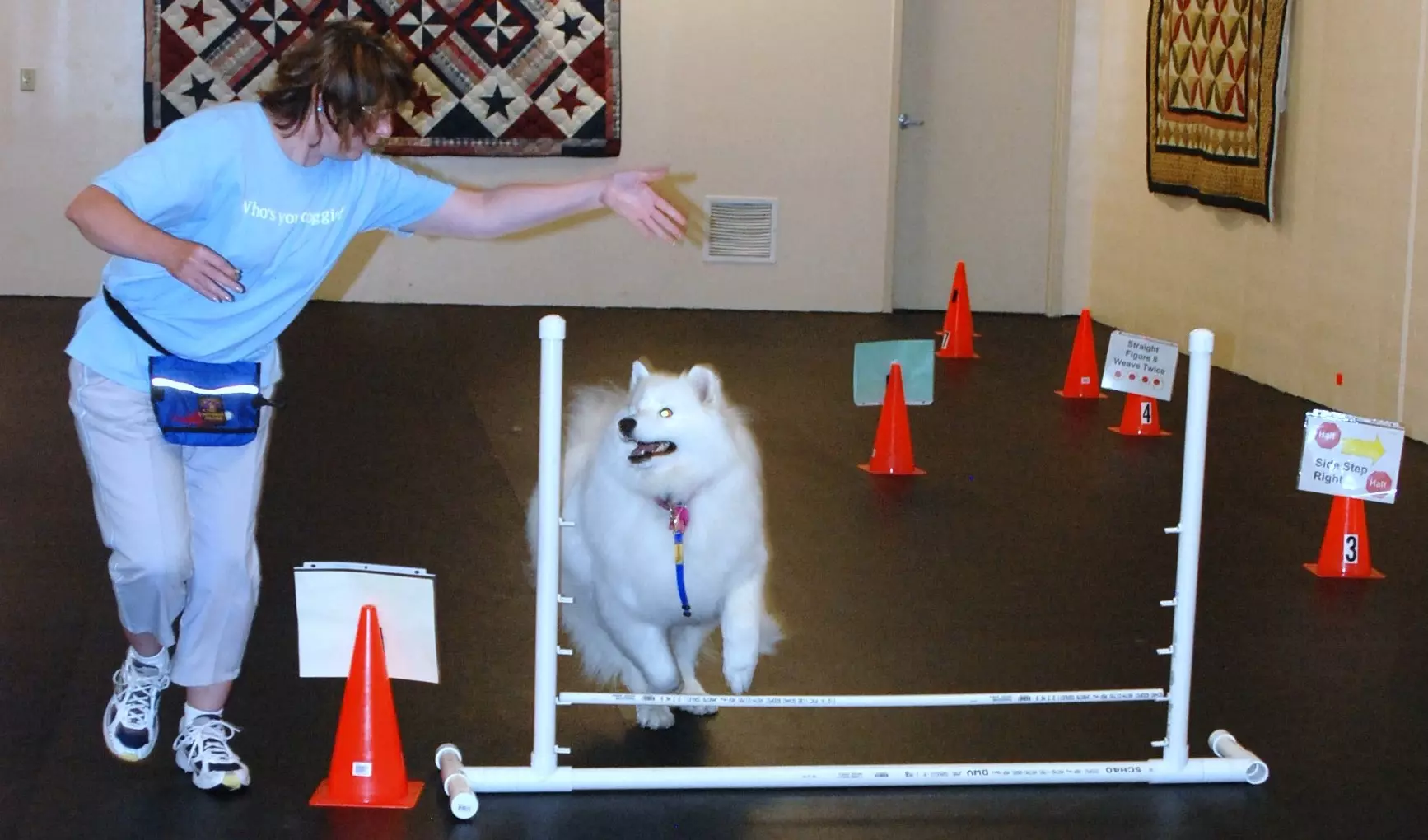 RALLY BUILDING BLOCKS
This class teaches the Novice and Intermediate AKC Rally signs and allows time to practice them in short sequences as they may appear in a trial course.  A great way to practice heeling and attention!
RALLY FREESTYLE BUILDING BLOCKS
Rally FreeStyle is a new sport which combines trick behaviors of Canine Musical Freestyle with the format of Rally-Obedience. It emphasizes the precision of beginning freestyle and obedience while encouraging creative and novel behaviors on a Rally-Obedience style course. It's a creative class using a Rally format to incorporate tricks and dance moves with your dog.  This class teaches the Novice FreeStyle signs and allows time to practice them in short sequences.
RALLY CONDITIONING FOR BEGINNERS
Rally Conditioning utilizes a Rally stations format  to incorporate FitPaws exercises and Fitness type moves with traditional Rally Obedience exercises to spice up your Rally stations.  Build on your dog's fitness, starting with learning correct and safe execution of the conditioning skills from individual exercises, to practicing in short sequences.
Fenzi TEAM Sport Foundations Class
TEAM is an acronym for "Training Excellence Assessment Modules", which perfectly describes the goal: a progression-oriented titling program that emphasizes excellence in training for any particular sport.  Each TEAM level adds complexity for the team in 4 areas: the difficulty of the skills being assessed, the potential challenges in the form of food and toy distractions, the challenge of the actual testing location and finally, the quantity of reinforcement allowed during the test.  The team learns a range of foundations skills from various dog sports.    https://fenziteamtitles.com/ for more information.